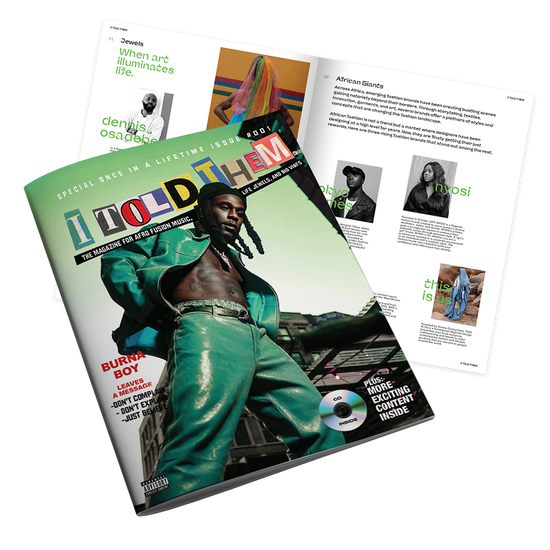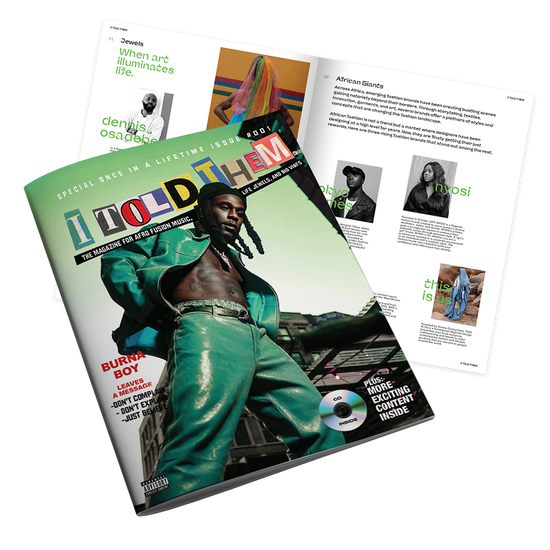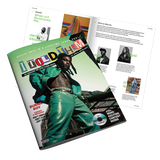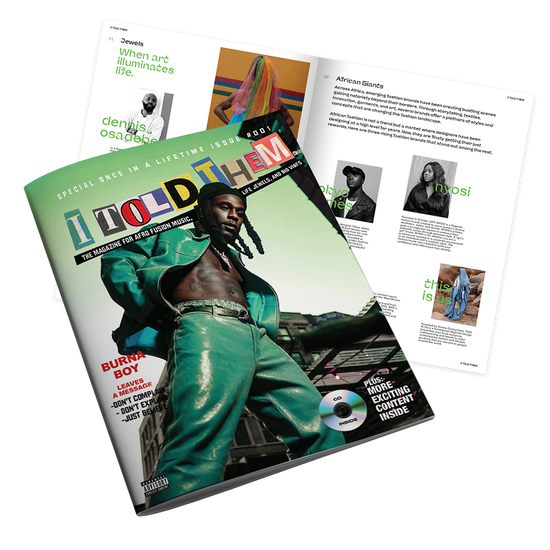 I Told Them... Limited Edition Magazine
Burna Boy's special edition magazine accompanies his 7th studio album "I Told Them…". The exclusive piece is meant to serve as a collector's item/special keepsake for his fans. From front to back the magazine features never-before-seen content including a conversation between Burna Boy and RZA (of the Wu-Tang Clan), articles written by his mother/manager Bose along with his grandfather (former manager of the legendary Fela Kuti), photos from throughout the making of the album and more. The limited run magazine will be available exclusively at select pop-up events and via Burna Boy's website.

This magazine is 64 pages and includes an "I Told Them..." CD inside the packaging.